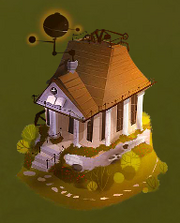 Build the Librarium to learn about the monsters and your own achievements.
Players must first acquire the necessary artifact to unlock a building.
Artifact
Location
Resources Cost
Time
Unlock
Librarium
Floor 4+
400
200
1h
Bestiary
Achievements
Shop
Librarium Shop
Edit
In the Librarium Shop you can acquire Zoning Permits for 4 

and Rename Tokens for 2 

Ad blocker interference detected!
Wikia is a free-to-use site that makes money from advertising. We have a modified experience for viewers using ad blockers

Wikia is not accessible if you've made further modifications. Remove the custom ad blocker rule(s) and the page will load as expected.