Welcome to the The Grinns Tale Wiki

The Grinns Tale is a browser game developed by Nexon. Let the Grinns take you on the adventure of a lifetime. Recruit a party of wacky cohorts, establish a town to craft gear and battle supplies, and then venture up a mysterious Tower to fight monsters and discover the secret truth of your world.
Monsters - Other Buildings - Items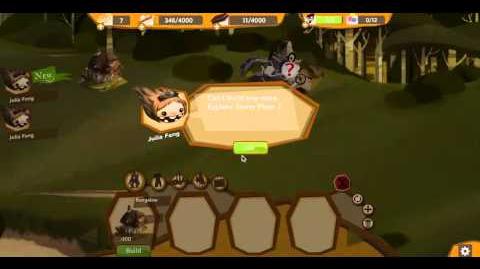 Create blog post
Hello, I was wondering if anyone had a definite soundtrack for the grinns tale.

Also I was wondering if anyone had a grinn's voice audio file, I would try to make one myself, but I wouldn't know where to start.

Read more >

As I stated in the title I think someone should start a kickstarter to bring back in some format, the game we all love, the Grinns Tale. Thoughts?

Read more >

Yesterday I read a sad fact, the grinns tale is going to go away in april, what a great game, I say ado to anyone who reads this, and i hope that this game is not forgotten.

Read more >
See more >
What is your favourite class?