Welcome to the The Grinns Tale Wiki

The Grinns Tale is a browser game developed by Nexon. Let the Grinns take you on the adventure of a lifetime. Recruit a party of wacky cohorts, establish a town to craft gear and battle supplies, and then venture up a mysterious Tower to fight monsters and discover the secret truth of your world.
Monsters - Other Buildings - Items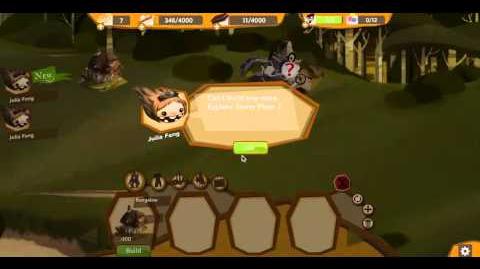 Create blog post
As I stated in the title I think someone should start a kickstarter to bring back in some format, the game we all love, the Grinns Tale. Thoughts?

Read more >

Yesterday I read a sad fact, the grinns tale is going to go away in april, what a great game, I say ado to anyone who reads this, and i hope that this game is not forgotten.

Read more >

I'm just thinking, we put these floors up, but we never really discuss tactics on them. It just says what the enemies are, and some people are not familiar with the system, so maybe we should have some simple tactics to use for the floors, for example floor 13 mostly consists of fire enemies, so ta…

Read more >
See more >
What is your favourite class?